Choosing the Best SEO Tools for Your Business
Why is it important to have good SEO tools?
As a content marketer, you've done what you know how to do best—create entertaining and enlightening content that will position you as an authority in front of your target customers.
But the issue is, your audience is not reading your content. They aren't even aware that it exists. Because your content ranks on the 5th page of Google results — and 75% of Internet users don't go beyond the first page.
This is where search engine optimisation comes in.
You might first feel overwhelmed when introduced to the intimidating and complex world of SEO but be assured that you don't have to be an SEO expert to get good results. You do need a fair understanding of how search optimisation works and the right tool to improve your SEO efforts.
However, there are a plethora of SEO tools out there, which can leave you confused about which one to choose — so we've compiled a list of the best tools on the market. Based on your business needs and budget, we hope this helps you find the SEO tool that will help you achieve your specific goals.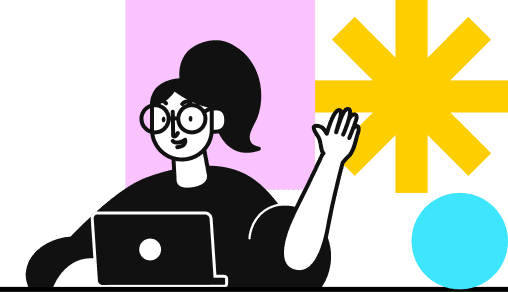 SEMrush is a comprehensive SEO platform with tools for search engine optimization, content marketing, competitor research, PPC ads, and social media marketing. As a content marketer, you can use the variety of tools in SEMrush to analyze your content, as well as that of your competitors.
Extensive site audit: SEMrush gives details about your website's performance, runs technical audits, and offers tips on how you can improve your site and increase organic traffic. Learn what works and what needs work on your website. You can also identify technical errors on the site that might be hurting your SEO rankings.
In-depth keyword research: SEMrush has the largest database of 22 billion keywords, so it is a great tool to discover high-quality keywords you may be overlooking. Simply enter some terms into the tool and you'll get a list of keyword ideas filtered by difficulty level and competition. SEMrush also suggests particular keywords to target, taking the guesswork out for you.
Content marketing toolkit: The core section of the toolkit gives you an overview of your content marketing efforts and offers in-depth tips to create more SEO-friendly content. Analyze your content's performance in terms of reach, social engagement, backlinks, etc. You can also find topics that are appealing to your target audience.
Competitor research: SEMrush's market research tool helps you discover your main competitors in your niche. You can analyze their marketing strategies, growth tactics, and overall market trends, which will help you optimize your website and future campaigns. It also provides traffic analytics of your site and that of competitors in detail, helping you make decisions supported by traffic data.
SEMrush offers a range of plans from $119.95 to $449.95 as well as custom plans for larger enterprises with more specific needs. You also get to save up to 17% when billed annually.
If you are searching for a tool that offers all the SEO features you may need in one place, Ahrefs is your best option.
Ahrefs is a well-known all-in-one search engine optimization tool that started off with a focus on link building but has evolved over the years with the addition of more features like site audit, rank tracking, keyword research, and content research. It is the world's fastest web crawler (after Google), making it a comprehensive option for most experts, but its friendly user interface makes it beginner-friendly as well.
Competitor research: The site explorer tool helps you spy on your competitors, view the keywords they rank for, and which pages they get the most traffic from. You can also locate the websites that link to theirs, and evaluate the strength of your competitors' backlink profiles.
Keyword explorer: With Ahrefs' keyword research tool, you can explore thousands of keywords from a continuously updated database of search terms. It also allows you to view keyword difficulty, estimated search volumes, related keywords, and other advanced metrics like average monthly clicks, clicks per search, total percentage of clicks, and true traffic potential for each keyword.
Content research: Ahrefs' content explorer has a database of over 11 billion web pages, making it a good tool to research the best-performing content in your niche. You can identify topics with lower competition and discover the strongest backlink opportunities.
Rank tracking: The rank tracker helps you monitor your site's rankings, track the progress of your SEO efforts, and see how you compare to your competitors.
Ahrefs offers four monthly or annual plans ranging from $99 to $99 per month. You get two months free when you pay annually. They also have a free plan, 'Ahrefs Webmaster Tools' which gives website owners limited access to their Site Explorer and Site Audit functions.
Surfer SEO is an SEO tool that is designed to help you optimize your written content to rank higher for specific keywords. SurferSEO analyzes over 500 ranking factors and compares your content to that of the top-ranking search engine results pages (SERPs).
With Surfer SEO, you can take your content marketing to a whole new level, as it suggests the best keywords for your content, helps you view the keywords your competitors are using to rank, and finds out how your content ranks against theirs.
Key features of Surfer SEO
SERP Analyzer: Surfer SEO's SERP analyzer can help you with everything from identifying low-quality content on your site to finding the right SEO keywords and locating new opportunities in search engines. By entering a target keyword, you can see what's currently working for that keyword, and get suggestions on how you can improve your own content. It ranks websites in real-time and monitors changes in SERP rankings, allowing you to stay ahead of your competition.
Content Editor: Surfer SEO's content editor is a tool to help you quickly and easily optimize your content. It is similar to Google Docs in that it offers a text editor for you to write your content, but with more SEO features. On the right, you get a guideline covering the suggested word count, paragraphs, headings, important keywords, images, etc. You can use it to create high-quality, optimized articles in minutes, or just start from scratch with a blank template.
Keyword Research: The keyword research tool for Surfer SEO looks at your competitors, their historical performance, and the specific keywords they rank for. It then gives you suggestions on how you can outrank them by ranking for their related keywords. SurferSEO 's keyword research tool not only ranks keywords but also gives you a full analysis of the competition for each keyword. You can filter keywords by their difficulty, similarity, popularity, and average monthly search volume in a specified country.
Surfer SEO offers 3 monthly billing plans. You can also save 17% with annual billing.
Basic: $59/month ($49 when billed annually). Content editor-10 articles per month; page audit - 20 pages per month; 1 team member invited; NLP-enhanced guidelines.
Pro: $119/month ($99 when billed annually). Content editor- 30 articles per month; page audit - 60 pages per month; 3 team members invited; NLP-enhanced guidelines.
Business: $239/month ($199 when billed annually). Content editor-70 articles/month; page audit-140 pages/month, invite 10 team members; NLP-enhanced guidelines; access to customer success team; API; backlink building; and white labeling.
Moz is a powerful all-in-one SEO platform that makes finding relevant content and monitoring your SEO rankings quick and easy. It has a variety of features that help users to analyze, monitor, and improve their sites to rank higher in the search engine.
Keyword explorer: Moz's keyword explorer tool is one of the most popular features of the Moz suite because it gives users an idea about what keywords they should be targeting for their website. With over 500 million keyword suggestions, you can perform comprehensive and competitive keyword analysis and sort by predictive metrics like keyword volume, difficulty, and expected organic click-through rate.
SEO rank tracking: With Moz's rank tracking tool, you can track your site's keyword ranking performance and gain insight into the strategies that SERPs are using to rank. You can also discover the rankings for prospective keywords and analyze them by their monthly search volumes.
Site audit: The Moz site audit tool is also very popular because it allows users to find out what they need to do to make improvements to their site in order to rank higher in search engines. It can point out a slew of technical issues that could be hurting your overall SEO performance.
Backlink analysis: Moz Pro's link research tool can analyze your current link profile, measure your backlinks, most valuable domains, and compare your link profile to that of your competitors. It also helps you set goals, evaluate your link-building progress, and target new link opportunities.
Moz Pro has 4 plans, from Standard ($99/month) to Premium ($599/month).
If you are looking for topics with a high potential for virality, Exploding Topics is an SEO trend-detecting tool that can help you discover new trends in your niche before they explode. The tool makes it simple to identify topics that are becoming increasingly popular before they become too competitive to rank for. It helps you find trending topics that are relevant to your industry or work area. This way, you can use the trends to come up with content ideas that will be more engaging and appealing to your target audience.
Key features of Exploding Topics
Trend labels: Each topic is tagged with one of three labels: exploding, regular, and peaked. 'Exploding' refers to topics that are currently trending at that point, 'Regular' refers to topics that have grown in popularity over a period of time, and 'Peaked' refers to topics that have reached their limit and are now declining.
Category filters: You can filter the trends by a variety of categories based on the niche as well as the period of time in which they are popular.
Weekly trend reports: This feature is only available on the pro version and is a weekly summary of the 10 latest trends with a detailed and comprehensive analysis. The trends are classified into early bird companies and tomorrow's products today. You can also access the meta trends library for a collection of trends that give a bigger picture of what your audience is interested in.
Exploding Topics is free to use, but also has a pro version that gives you access to more features. The Entrepreneur version is $47/month, while the Investor version is $97/month, but you can start a 14-day trial for $1.
Search engine optimization tools will go a long way in optimizing and improving your site's SEO efforts. When choosing a tool, make sure you consider the exact features you need before making the purchase.
For your specific needs, these are the tools we suggest:
Ahrefs or SEMrush for an all-in-one SEO toolkit.
SurferSEO for writing SEO-optimized content.
Moz for in-depth keyword research.
Exploding Topics for researching potential viral SEO content.
Lastly, knowing the best tools is simply the first step in your search engine optimization efforts. After getting the software, you now have to leverage the features provided by these tools to produce engaging SEO-optimized content that your audience can find easily.